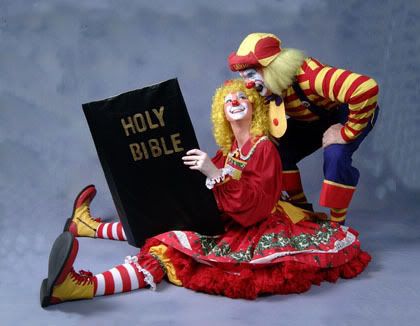 here's a snippet, but you must click through for greatness right fucking now. I peed... a little.
A few weeks ago I put up a
clown training video
, and it opened a door for me into a world I knew nothing about: the world of Christian Clowning.
I needed this,
bubs
. thank you a million!